---
FrameWorks
---
Concept, Identity System
---
2019
FrameWorks is an app built to help you digitally archive your favourite outfits and find new additions to your closet. Whether you're planning for a casual night out at the movies, or a red-carpet event, you can categorize your favourite fits by any occasion so you don't waste any time. If you don't have the item you're looking for, FrameWorks will recommend items and connect you with one of our specialists to help guide you in the right direction.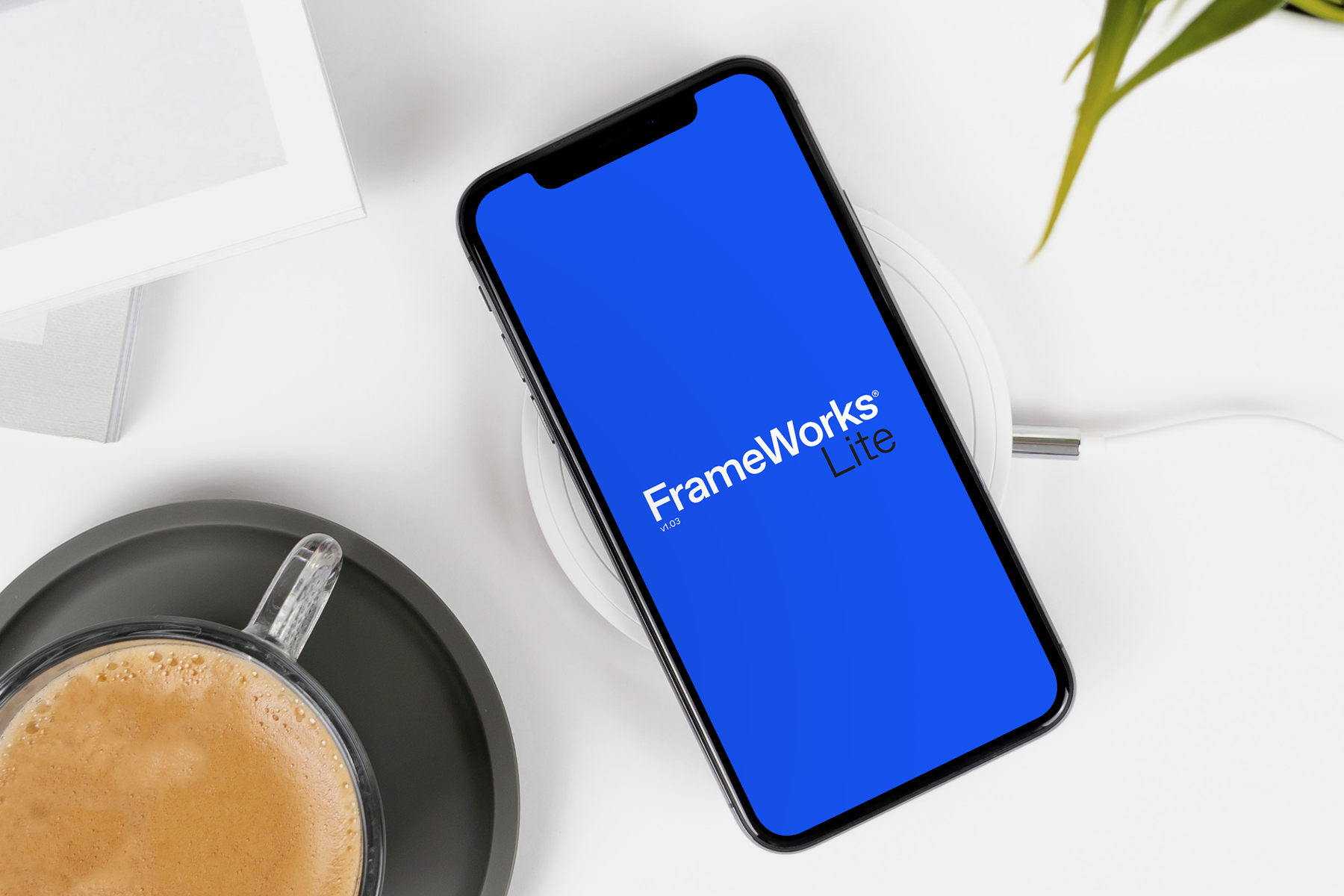 ---
Pasadena Area Express
---
Concept, Identity System
---
2013

In 2013, Art Center College of Design was approached by the city of Pasadena to reimagine the Pasadena Arts transit system by the students. I renamed the bus system to PAX (Pasadena Area Express). PAX also signifies passenger in commercial transport, in the context of counting people (e.g. 30 pax onboard). The logo was inspired by the city flower; a rose, as well as rows of bus seats.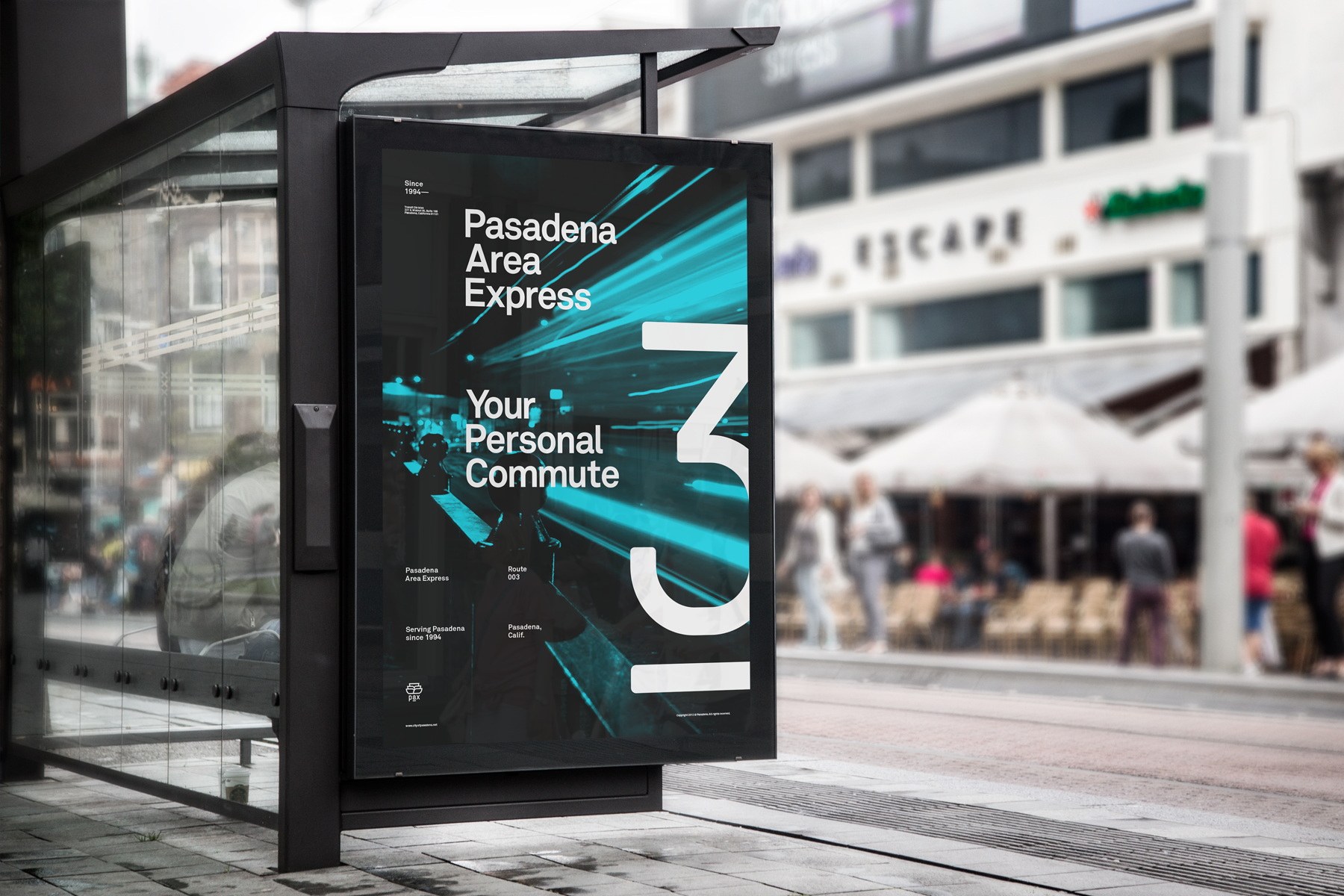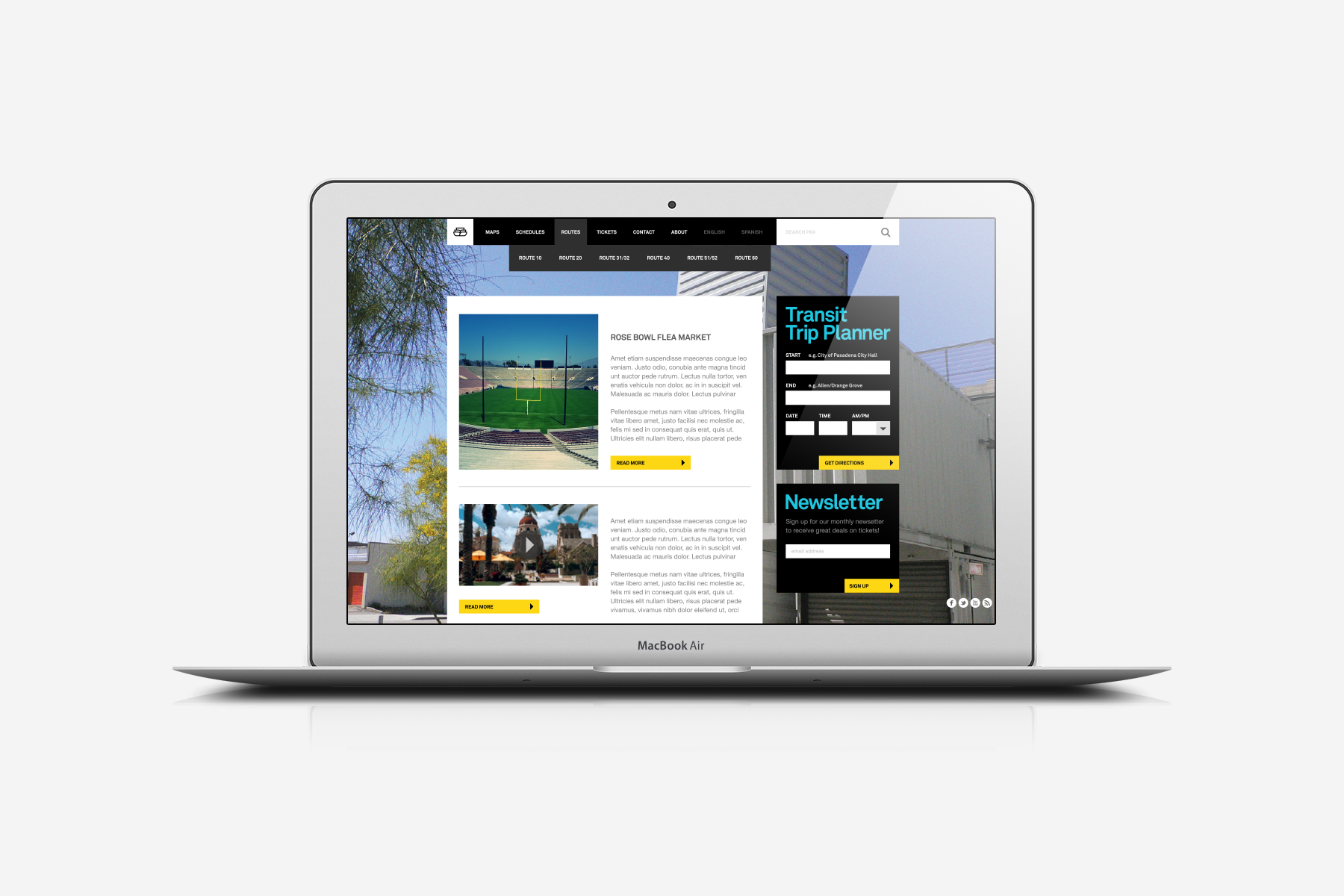 ---
Athletixx
---
Identity, Art Direction
---
2015

Apparel design and art direction for the Athletixx Spring / Summer 2015 lookbook. I co-founded Athletixx with LA-based electronic DJs Hoodboi, Falcons, Promnite and Kittens. Since our launch, we set out to unite our vision in both music and clothing. In the summer of 2015, I designed and produced a small collection of athletic-inpsired apparel.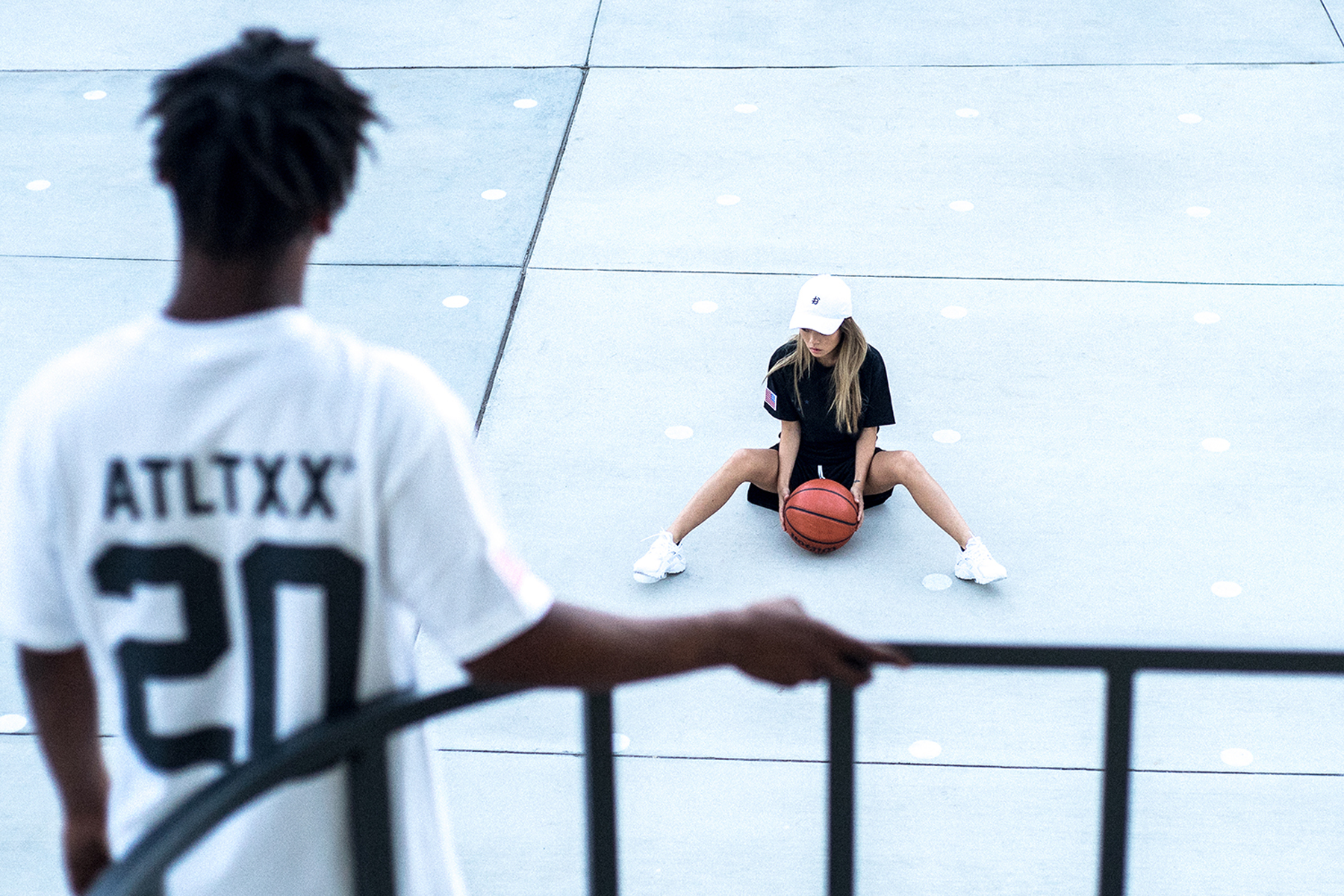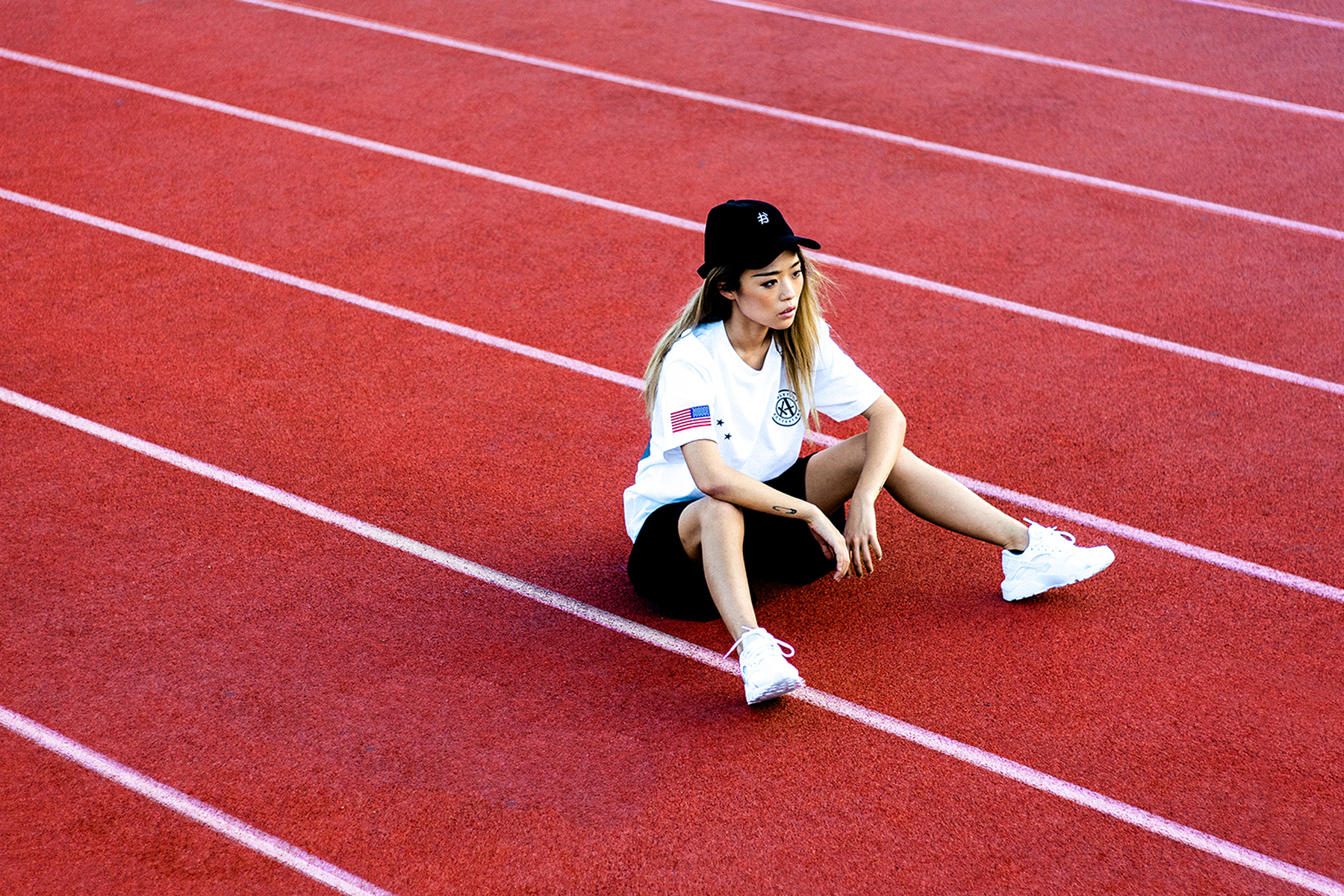 ---
Comfort Zone
---
Identity, Print
---
2017—19

In a dimly-lit corner of Chintown plaza, you may stumble upon green neon sign with the words 'General Lees'. If you happen to be there on the third Thursday of the month, the muffled sound of a 909 kick drum will soon emerge. Follow your ears and you will be met with a group of people who's roots lie firmly in the underground. This is Comfort Zone, a monthly gathering set in the year 2020 in dystopian Los Angeles. With sounds spanning from house and disco, to funk and soul; Comfort Zone bleeds 90s' nostalgia from start to finish.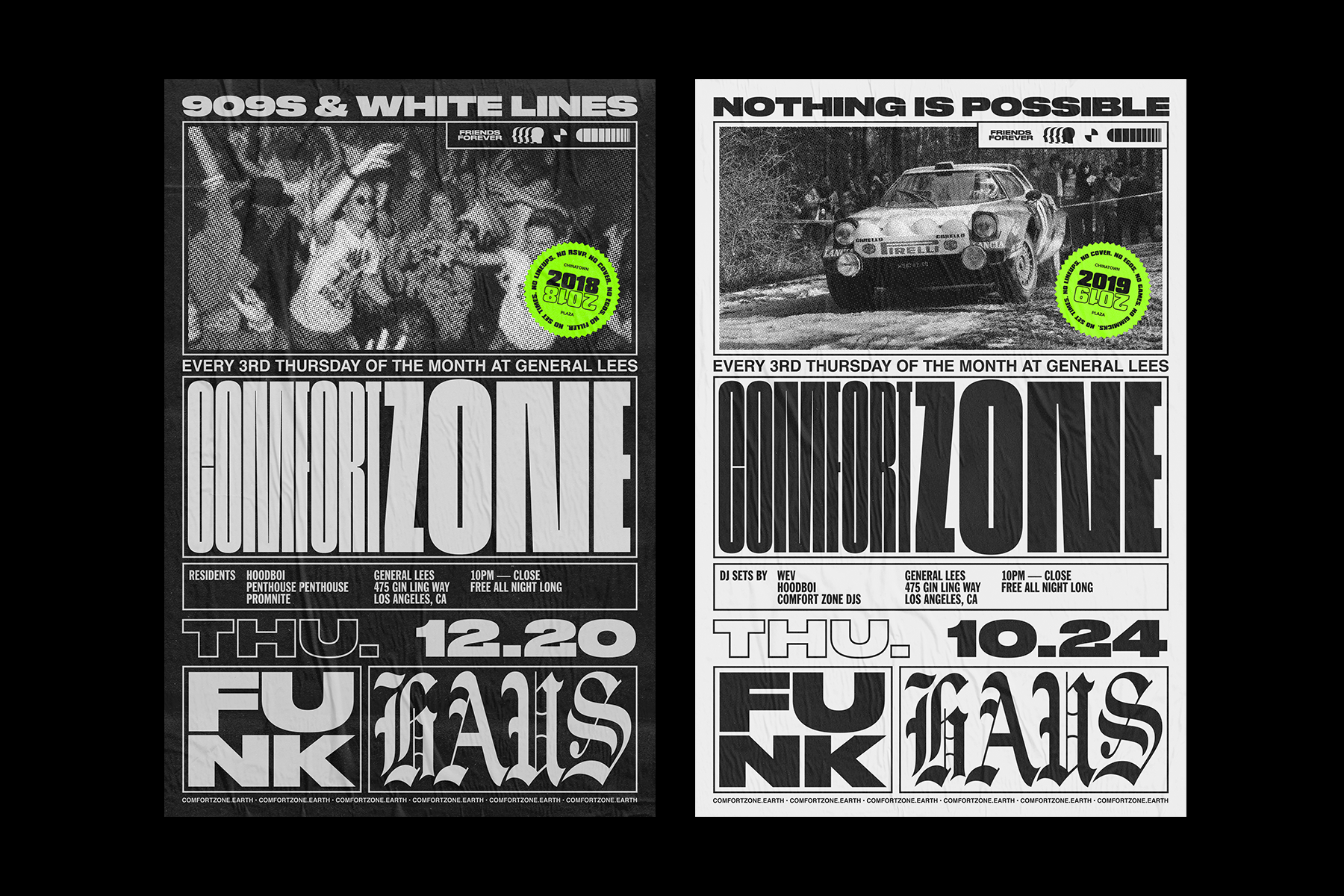 ---
Foxtrot
---
Identity, Typography
---
2019

Founded by Kyle Edison and Brittain Monge, Foxtrot is an Atwater Village based Salon and Barber shop. With over 20 years combined experience behind the chair, Foxtrot's stylists have been featured in GQ, worked NYFW and much more. In 2019, I was commisioned by Foxtrot to design a set of logos for use in t-shirts, outdoor signage and business cards.